When you start up your BluOS App it should open to the Library service.  If you are new to navigating iOS or Android Apps may have issues in discovering and opening the "Drawers" that our apps use to navigate services. Our BluOS iOS and Android apps include two drawers on the left and right sides of the app.
The Players Drawer is located on the Right side of your app (BLS-KB14-603).
The Navigation Drawer is located on the Left side of your app.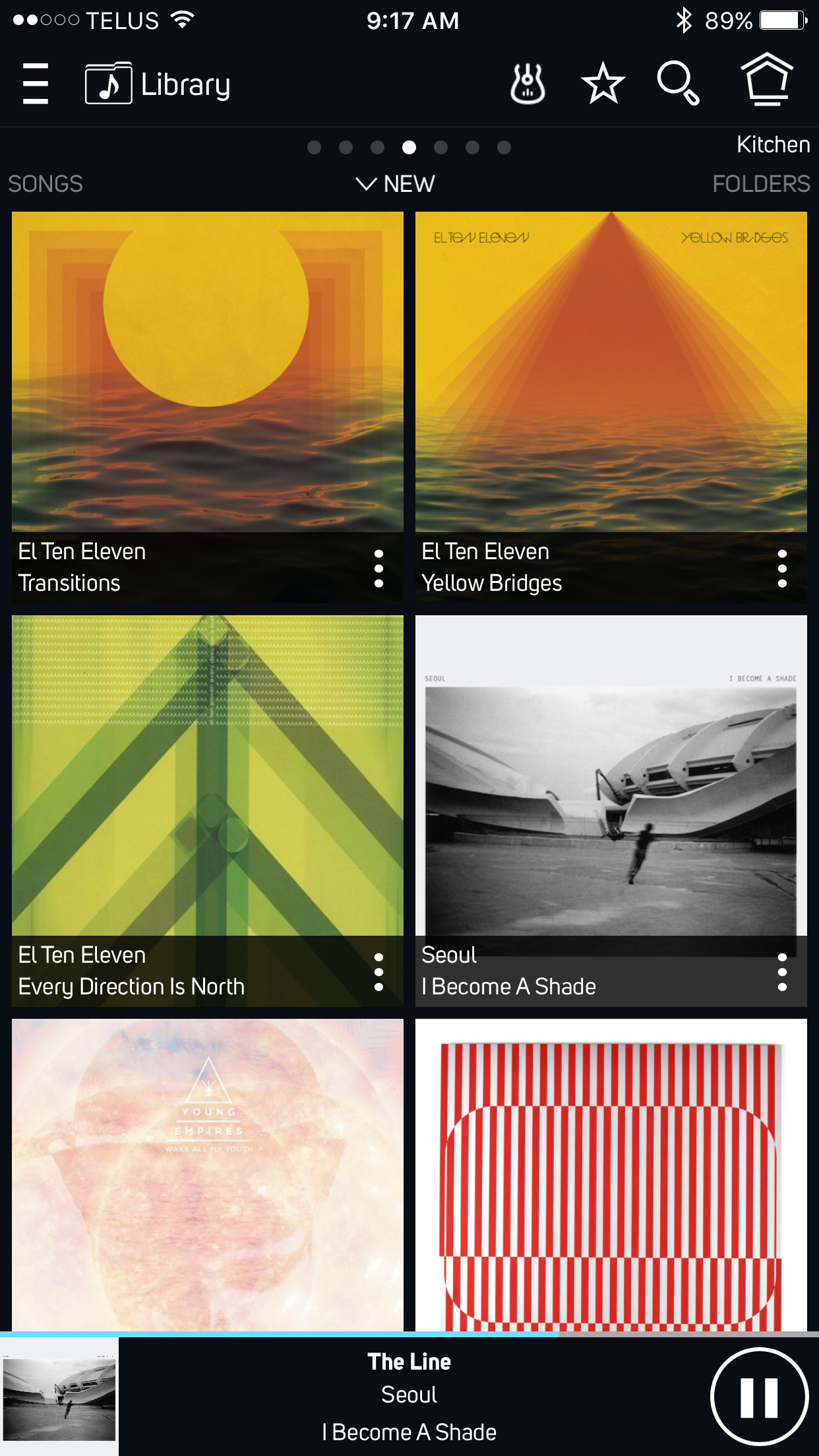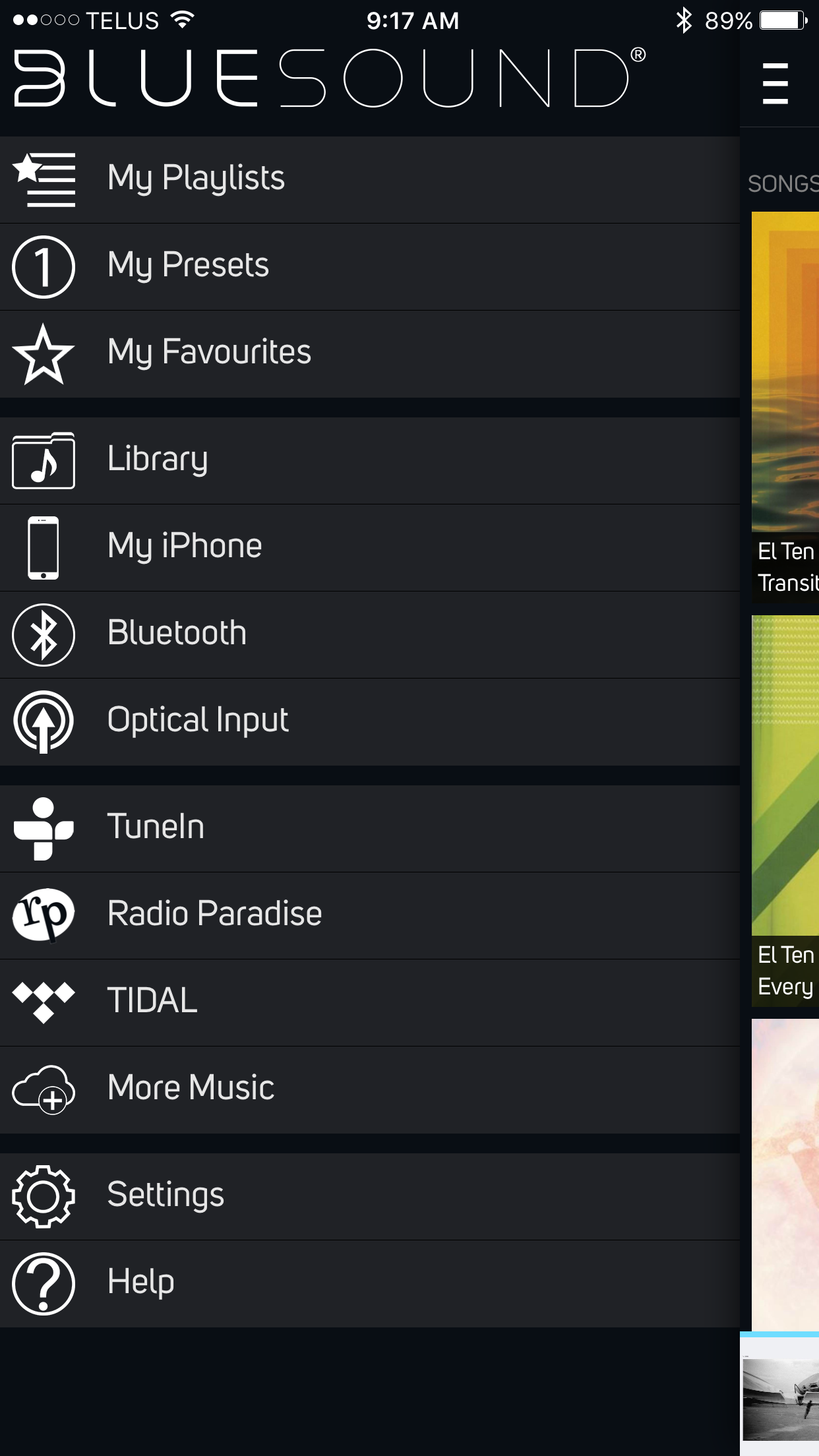 This drawer contains a listing of available Local Sources or Music Services. To open this drawer, you can either tap the Navigation Button (three lines) in the top left corner of the BluOS App for Android or iOS, or you can swipe the screen from the left edge to right anywhere on the app. In the BluOS App for Windows and macOS, the Navigation Drawer is always open as a menu along the left side of the App.
The Navigation Drawer is grouped by Favorites such as My Playlists, My Presets and My Favorites for faster access to the music you want to hear. Next is Local Sources such as your local music Library, an inserted USB drive, Bluetooth or Input. Streaming Services will list all configured Internet based Music Services. Select More Music to sign into any number of Internet based Music Services.
Customize Bluesound Players and network setup using the Settings Menu.
Finally the Help option will access Online Support or Send Support Request.