BLS-KB15-703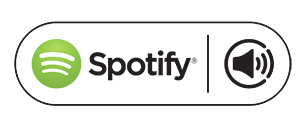 Spotify® Premium subscribers can have on-demand access to millions of songs from anywhere in their home using Spotify Connect with Bluesound. Once a Bluesound Player has been used as a Spotify Connect speaker, a Spotify shortcut icon will appear in the Navigation Drawer under Streaming Services.
Pressing the Spotify Icon will resume playback of that Spotify Account. If that Spotify account however is not yours but a roommate or loved one's, you may not be able to play the music you wish.
Simply logout of that Player from Spotify and reconnect with your account. To log a Player out of Spotify, select More Music, Spotify.
On the Spotify Page, you will see who is logged in and logout of that account, for example;
The Spotify user "Daniel Ek" is currently authenticated to this player Logout
Once completed, open the Spotify App and reconnect using Spotify Connect (BLS-KB14-Z04).