BLS-KB15-703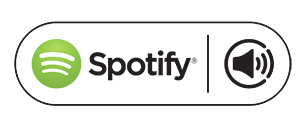 Spotify subscribers can now stream to any BluOS Player in their home (same network) using Spotify Connect.
Once you select the BluOS Player as a Spotify Connect speaker, a Spotify shortcut icon appears in the Navigation Drawer of the corresponding player in the BluOS Controller App. Selecting this Spotify shortcut icon resumes the playback of the connected Spotify account.
Unable to choose Music
If the connected Spotify account is not yours, you cannot choose the music you require for playback.
To stream Music from your Spotify account to the selected BluOS Player, launch the Spotify App and reconnect the BluOS Player using Spotify Connect.
Spotify Connect list's the BluOS Player but won't play music when selected
Launch the BluOS Controller App and check if you can stream music from other Music Services to the BluOS Player without issue. If there are no issues, configure the network settings to use the Google Public DNS IP addresses 8.8.8.8 and 8.8.4.4 as your DNS servers.
Special characters (&,#,*,etc.) on the username create issues in Spotify's System. Since the username cannot be changed, you should create a new account. Please contact Spotify Support to transfer your current subscription to a new account.