If the BluOS player that is connected to the powerline adapter is not available in the BluOS Controller App, connect the BluOS player directly to the router. If the BluOS player is now displayed in the BluOS Controller App, this indicates an issue with the Powerline networking.
To troubleshoot the powerline networking issues, perform the following troubleshooting steps:
Avoid interference – Any power strips, power conditioners, or UPS batteries between the two powerline adapters cause interference, and powerline networking to fail.
Ensure the powerline adapters have a simple circuit between them, as illustrated below: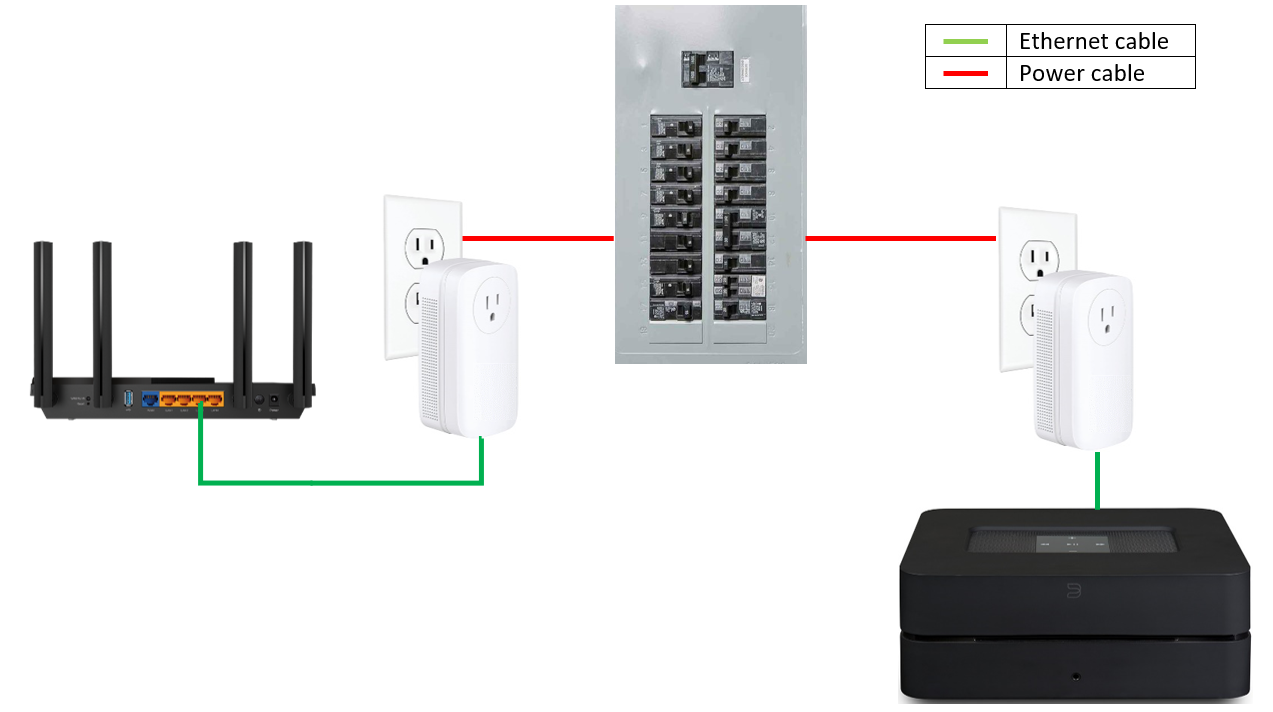 Distance ­– The circuit (wire) distance between two powerline adapters should not exceed 100m to avoid dropouts and noises. This distance is not the line of sight between two powerline adapters but the actual distance to and from the circuit breaker.
Support – Refer to the powerline adapter manual for any specific installation requirements or limits. For more information and troubleshooting steps, contact the powerline adapter manufacturer's support center.