When the BluOS player is out of sight from the listening area and you want to use an IR remote to control the player, you are required to connect an IR extender to the BluOS player. An IR extender can be purchased from a third-party retailer (Niles, Speakercraft, or Xantech).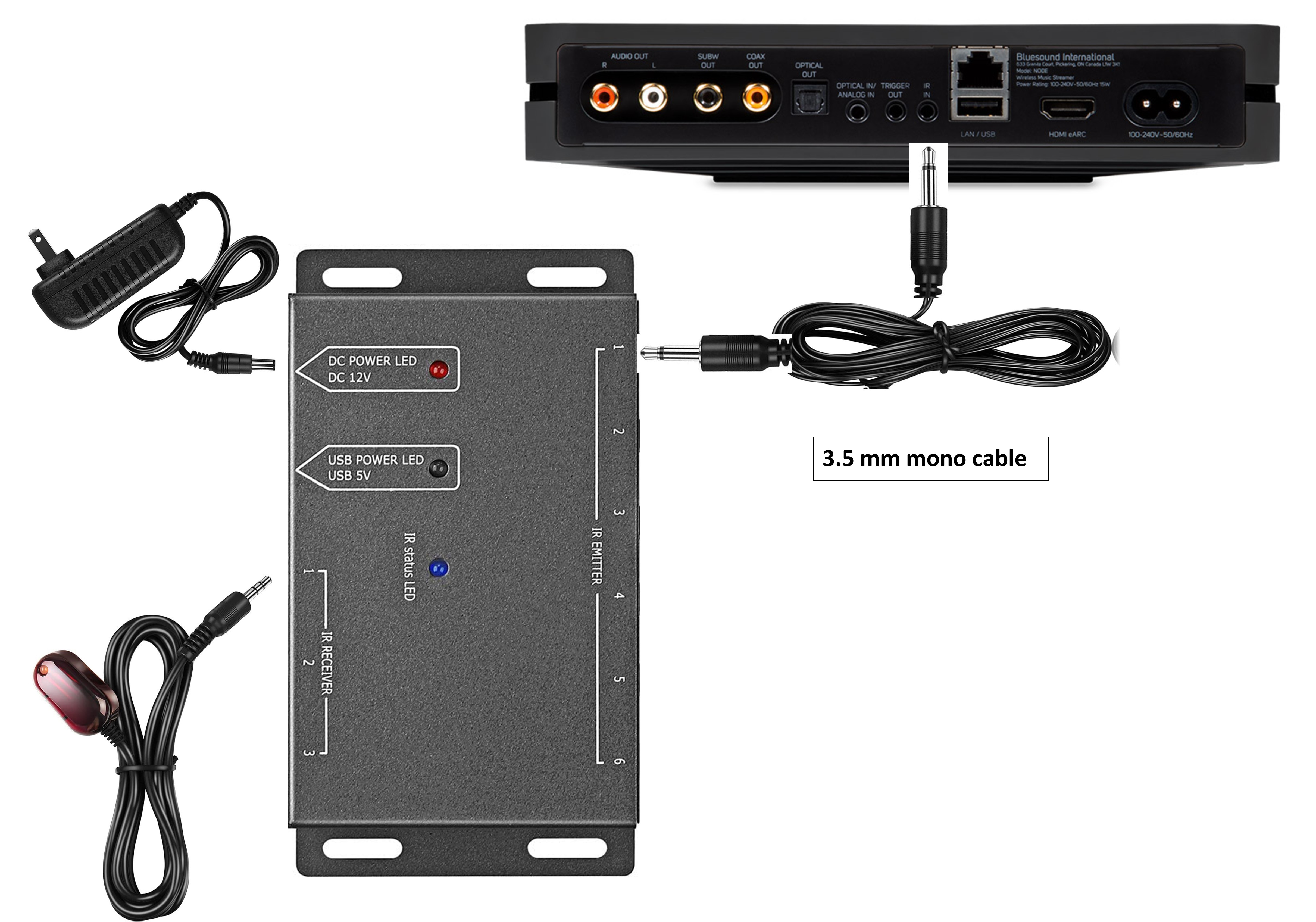 Connection
Connect the IR extender to the IR IN port of the BluOS player.
Place the receiver (sensor) end of the IR Extender with a direct line of sight (with no obstructions in between) to the IR remote.
Generation 2 or later Bluesound players (except PULSE models) have a mono 3.5 mm IR IN port* on the rear side panel.
Note: *The mono 3.5 mm IR IN port of the Bluesound players is not power enabled. You should provide external power to the IR extender from a wall power socket or USB port of the connected Bluesound player.
BluOS players support IR remote learning. For more information refer to our Help Center article.