BLS-KB20-Y01
When playing two-channel (Stereo) audio through your BluOS Home Theatre Group you can now hear discrete audio playback through the rear channels by enabling Stereo Surround in your Home Theater Group.
To enable Stereo Surround in Home Theater Group, perform the following steps:
In the BluOS Controller App, select the Player Drawer . The list of groups/players connected to the BluOS Controller App is displayed.
Select the Home Theater Group's context menu (3 dots) and select Edit Fixed Group.
Select the Front Left+Right's context menu to launch the audio settings screen.
Enable Stereo Surround.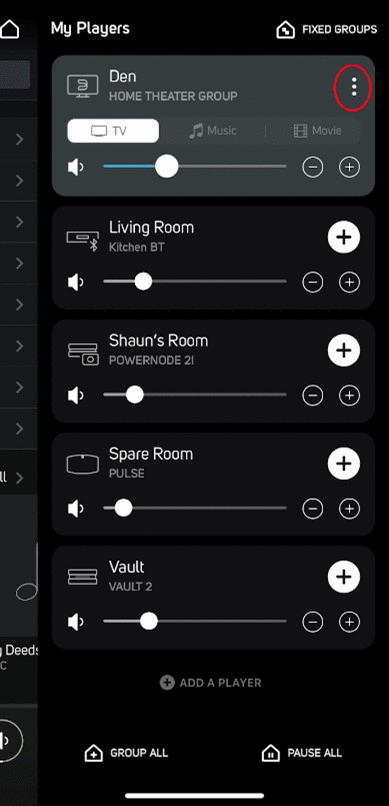 Notes
With Stereo Surround enabled, DOLBY content is played back with proper rear channel output and only Stereo content is remixed.
Mono content cannot be remixed and results in no rear channel playback.