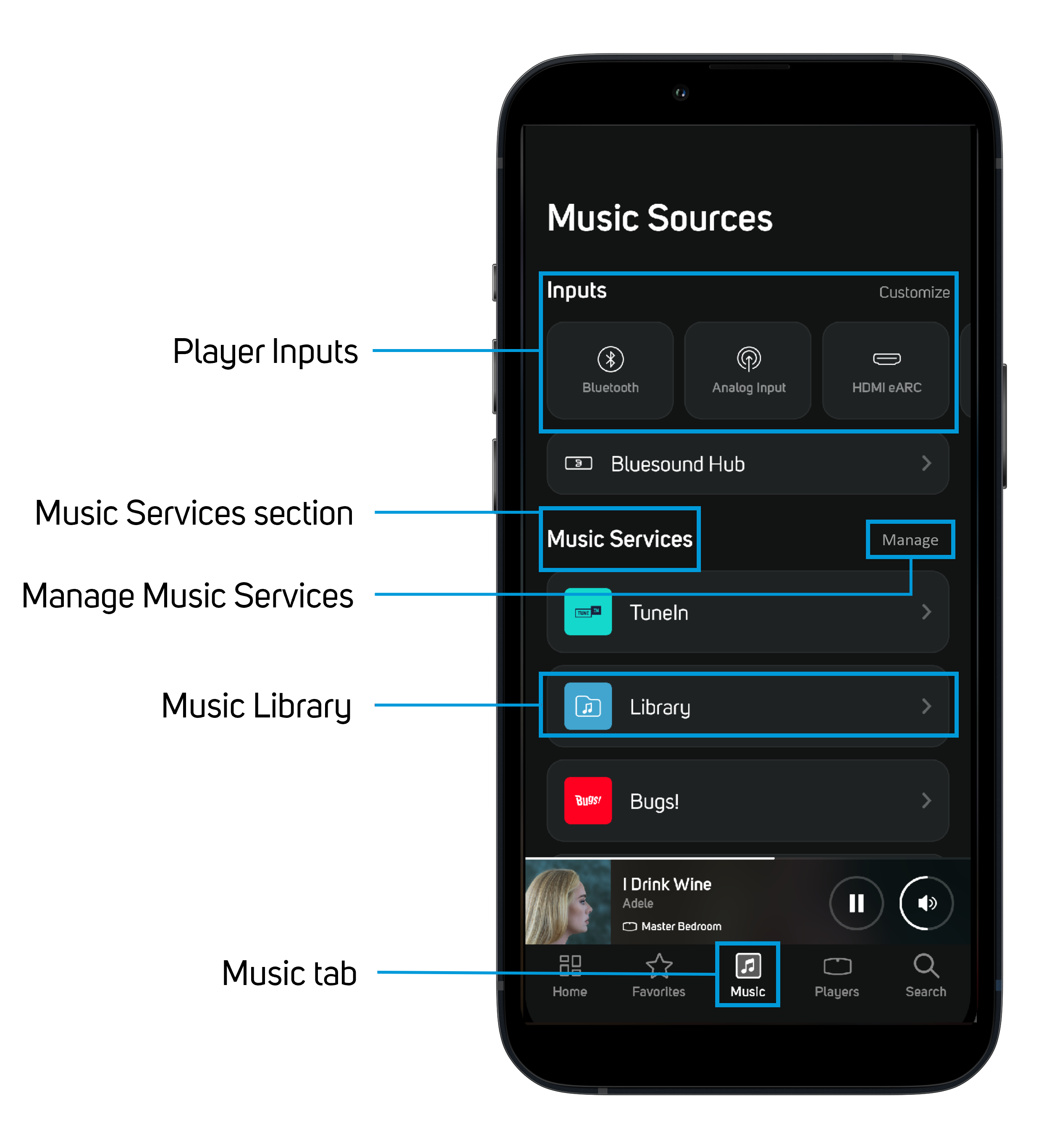 Inputs
Access the Player's Inputs from the Music tab

in the BluOS Controller App.
Select the Customize button under Inputs to launch the Customize Sources settings to adjust and configure the Player's input settings.
Bluesound Hub
When the Bluesound HUB is connected to the network, you can view the HUB as a source in the Music tab screen. Select Bluesound Hub under the Inputs to choose and play the required analog or digital input.
You can individually stream HUB input to any number of BluOS Players in the network without grouping the Players.
Music Services
At BluOS, we are an alliance of audiophiles with the mission to create an innovative wireless software platform for digital audio products and technologies that allow for the most true-to-life music experience possible. We want everyone to listen to their favorite music using BluOS in their preferred audio format.
Add and configure a Music Service by selecting the Manage option.
Library
From the Library in the BluOS Controller App, you can select Folders as an option; this displays the directories for any Shared Folders configured with the BluOS Players. BluOS Storage devices such as a Bluesound VAULT or NAD M50.2 also appear in this listing.