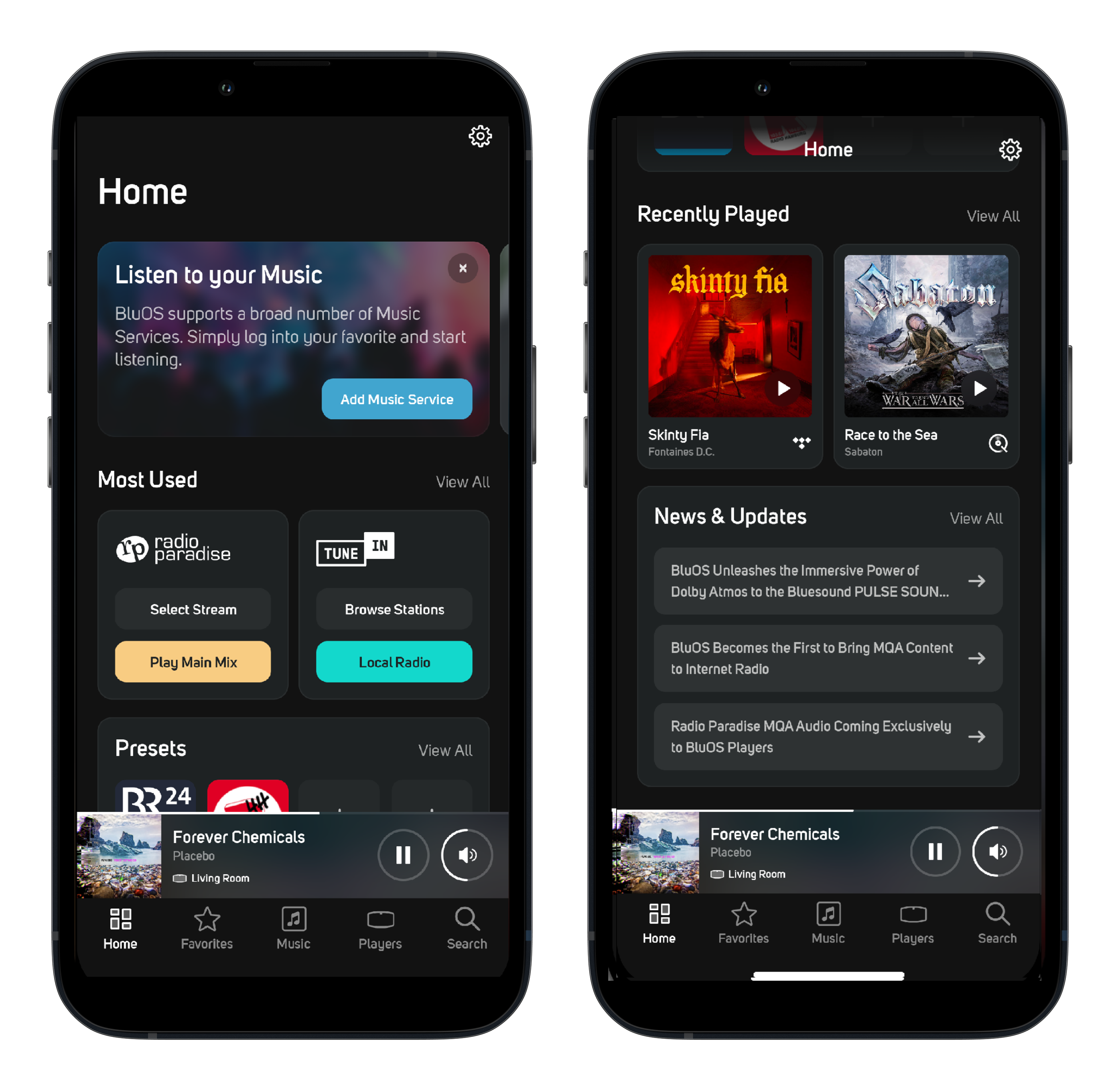 A stunning redesign of the interface in the 4.0 update brings a fresh perspective to the BluOS Controller app experience.
The update revitalizes the BluOS Controller app experience with several improvements – a stunning redesign of the user interface, better navigation, and improved search functionality to deliver a more personalized way to play and control music across multiple zones. Starting October 17th, users will be prompted to download the official firmware update by following the prompts on the BluOS Controller app, available for both iOS and Android devices. For the Windows/macOS version, refer to our Help Center article. 
Minimum System Requirement:
iOS version 12.0 or higher
Android version 6.0 or higher
Key Highlights of BluOS 4.0:
Improved Navigation
An all-new bottom navigation bar with easily identifiable icons for Home, Favorites, Music Players, and Search delivers quick, one-tap access to the most important app features.

Customized Content
The favorites screen delivers quick access to users' favorite content with a customizable view by playlists, artists, albums, songs, and stations.
Centralized Access
Music screen combines music sources, services, and device inputs in one area so users can easily switch back and forth between connected zones.
Improved Player Control
Users can now toggle easily between Now Playing and Play Queue screens, with a new grouping icon and indicators for sampled audio quality and zone playing added.
Better, Faster Search
New dedicated Search screen searches by music service for more specific and faster results.