BLS-KB16-307
The BluOS Controller App has been designed with a SmartPlay feature to let you immediately play the music you want to hear.
Browse through your Local Library or favorite Music Service and select a song you want to hear. It will start playing instantly. Autofill will then auto-populate the Play Queue by adding all the tracks following the selected song. Tracks that are Auto filled appear dimmed in the App to identify as suggested tracks easily.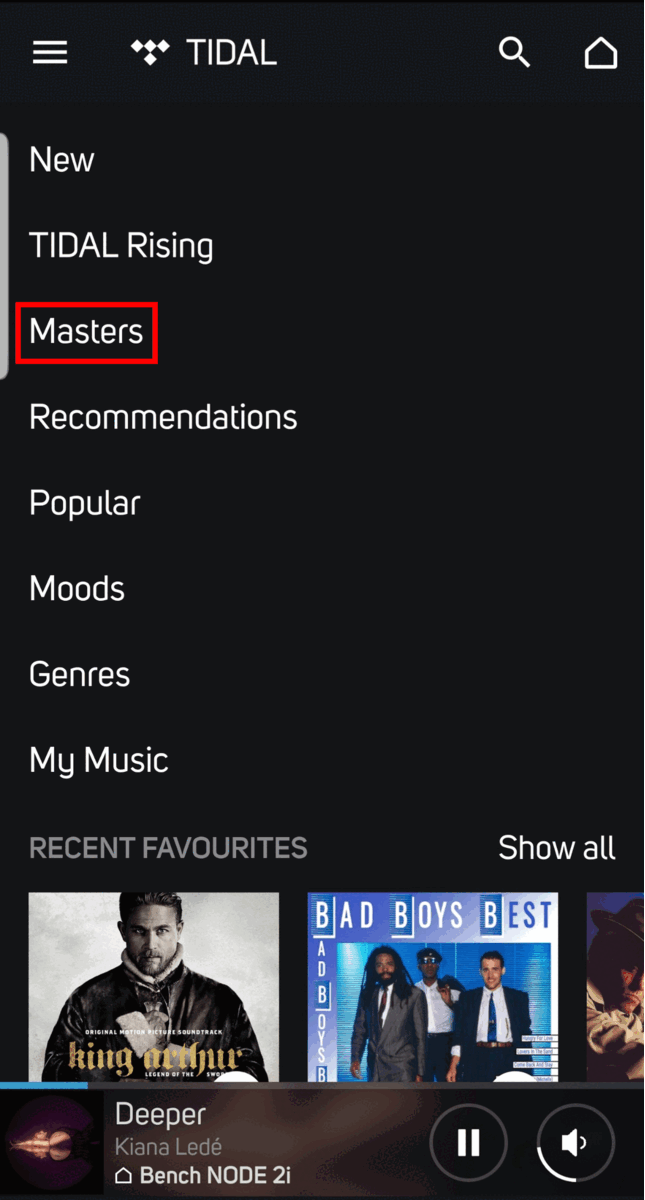 Select another song, and it will play instantly. It appears next in the Play Queue, and Autofill will add all the tracks that follow the newly selected song. Only previously played songs will remain on the Play Queue's top list before the currently playing track.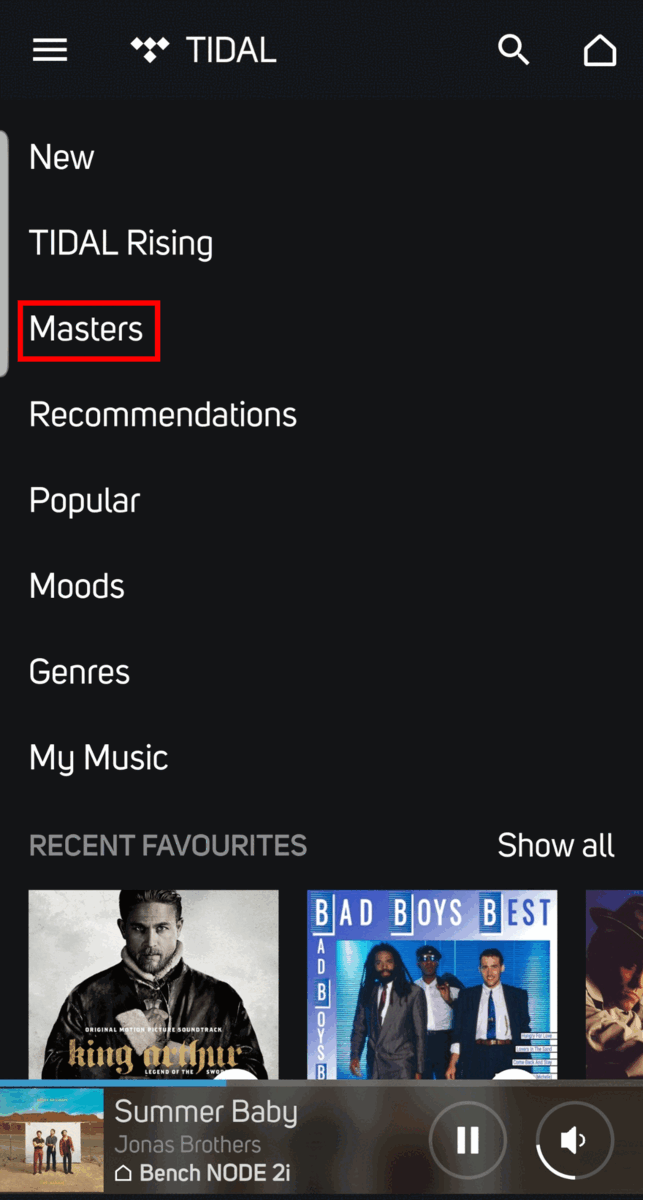 Want to add tracks to the Play Queue without interrupting what is currently playing or by adding songs one at a time? The BluOS Controller App can do that too.
Select the More indicator to the right of the track title, and a Context Menu appears.
Select:
Play Now to immediately start the current spot in the Play Queue,
Add Next to be queued up after the current song, or
Add Last to have the song added at the bottom of the Play Queue.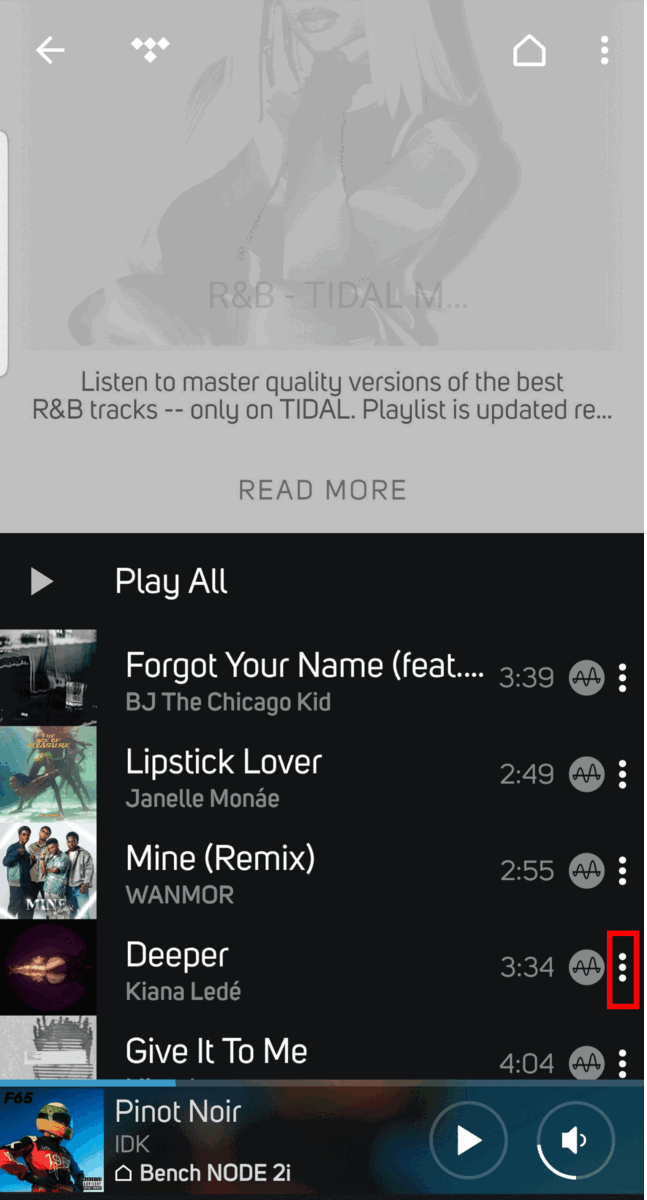 The App now removes all previously Autofilled songs from the Play Queue.
You can also easily remove the Auto-filled songs from the Play Queue by selecting the DELETE/Remove option in the Autofill section.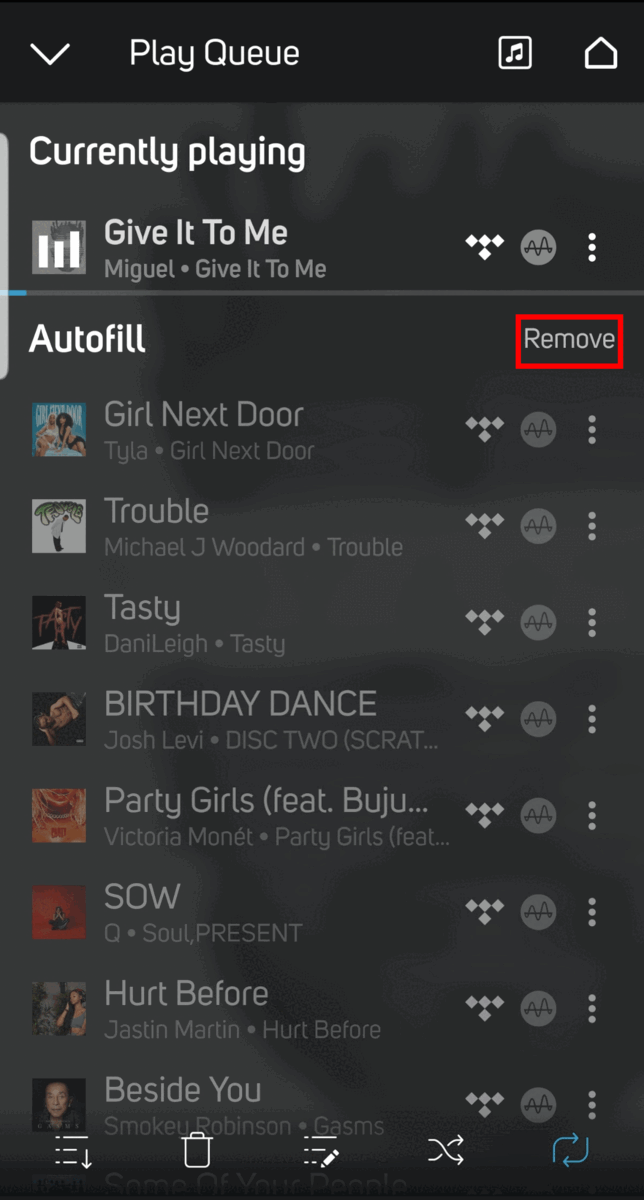 To enable or disable the Autofill option, under the Navigation Drawer, select Settings > Playback > Toggle to enable or disable the Autofill option.
Note: This is a User App Preference setting unique to the currently used BluOS Controller App device.
Like what you heard?
You can Save the current Play Queue as a Playlist making it easy to listen to when required. To Save, select the Save Icon

and enter a name for the Playlist. Auto-filled songs yet to play in the Play Queue are not saved.
Note
Suggested tracks in the Autofill section are added to the Play Queue as Up Next when the currently playing track has less than 40 seconds left to play.