BLS-KB16-Y03
Moving the party from the Kitchen to the Dining room? Or taking the Living room conversation to the Patio? Use FollowMe

so you don't forget to take the Music with you.
To seamlessly transfer audio between BluOS players, perform the following steps:
In the BluOS Controller App, select the Player Drawer and select the BluOS Player currently playing the audio track.
Select FollowMe . The list of available players for transfer is displayed.
Select the required player to transfer the audio.
To transfer the same audio track to an entirely different player repeat the FollowMe steps on the player selected in Step3.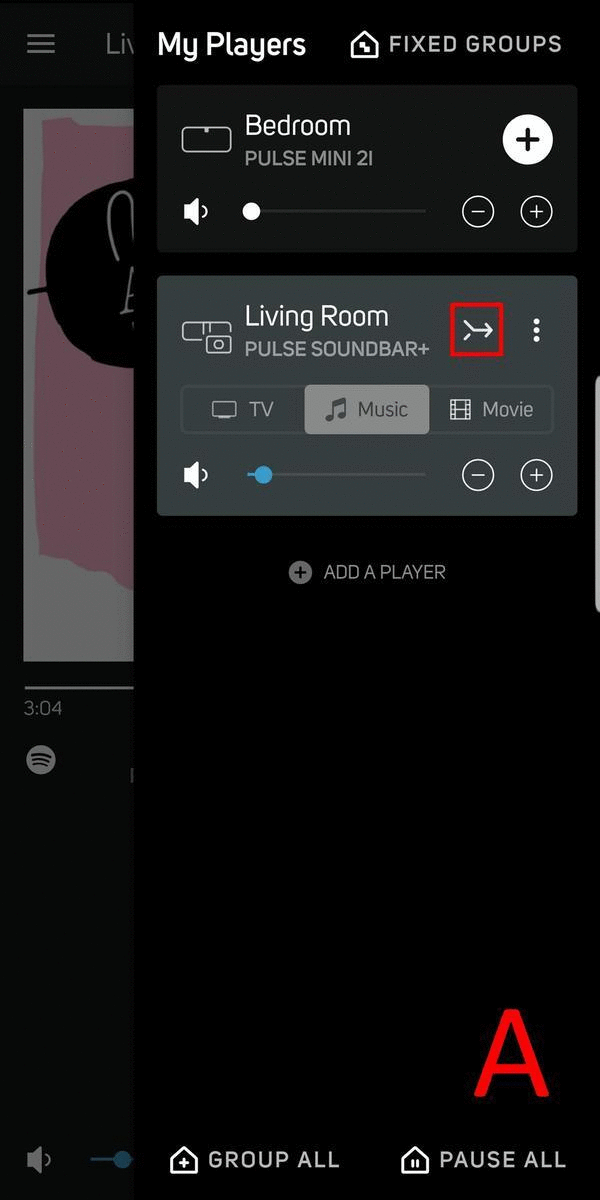 When using FollowMe, the initial player stops streaming the audio after the transfer.
To stream in multiple players at the same time, use the Grouping function.