BLS-KB16-Y03
Moving the party from the Kitchen to Dinning Room? Taking the Living Room conversation to the Patio? FollowMe so you don't forget to take the Music with you. Open the Player Drawer and select the Player you are currently listening to and press the FollowMe stylized arrow just to the left of the Settings icon. From the list of all other Players select your destination Player to Move the music with you.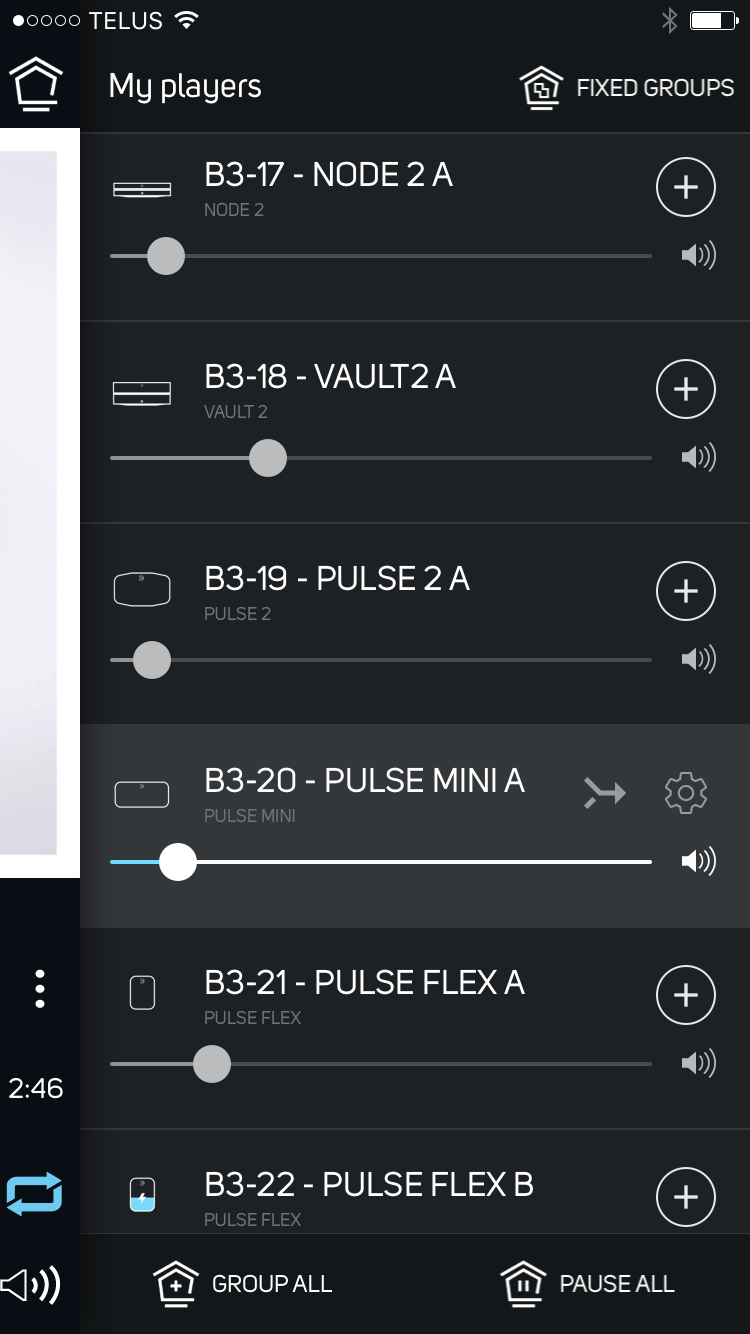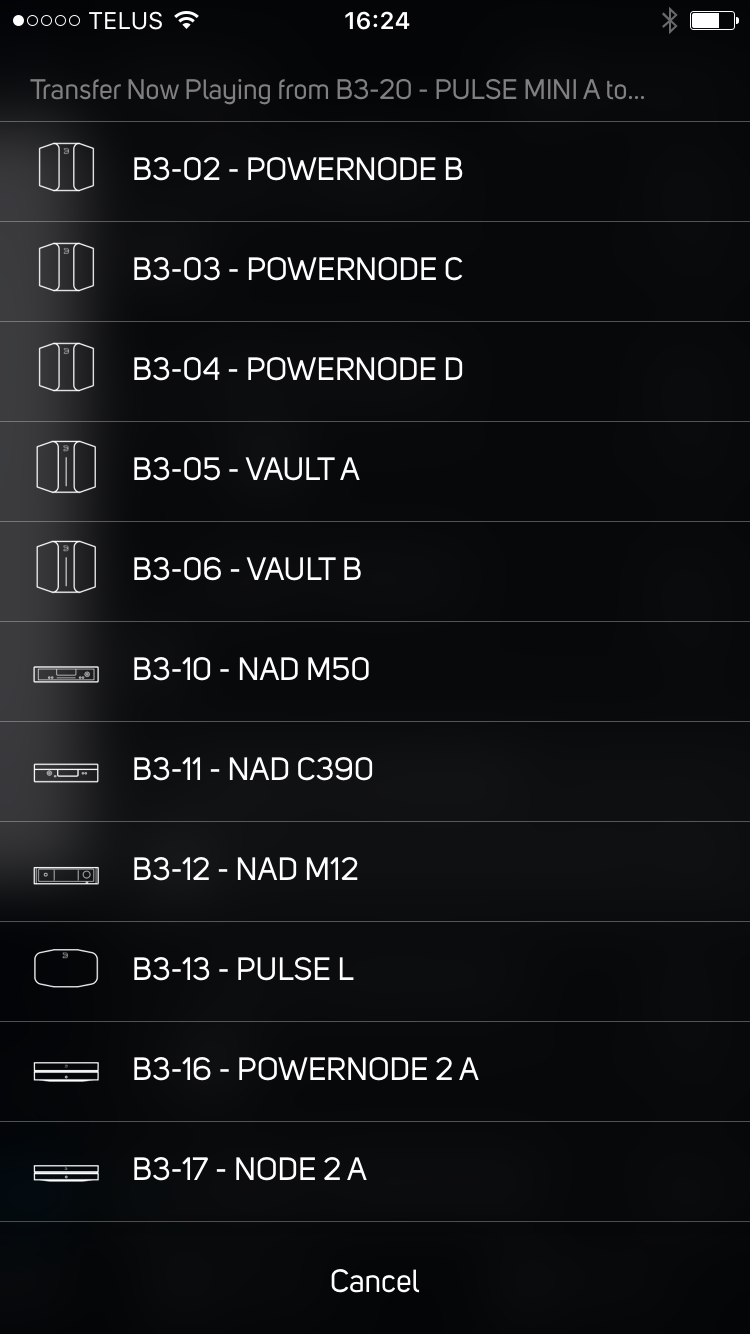 If you started selecting songs and realised you had the wrong Room selected; use FollowMe to move the Music to the right one.
Need to be in two places or Rooms at once; BluOS still groups as it always has by adding or removing rooms.
Notes
FollowMe is not available on Spotify
FollowMe is only available in Android and iPhone/iPad versions of the App.