BLS-KB19-A18
All Bluesound players are designed with an available USB port to allow you to connect an external USB music library and have it accessible in the BluOS app.
To have this library available in the BluOS app, simply connect your NTFS or FAT32 formatted USB drive to the USB port on the back of your Bluesound player. Once connected the indicator LED on your player will display white which means the player is currently indexing the connected library.
Once the LED returns to solid blue, the indexing process is complete and you will then see the option for USB appear in the navigation drawer of the connected player.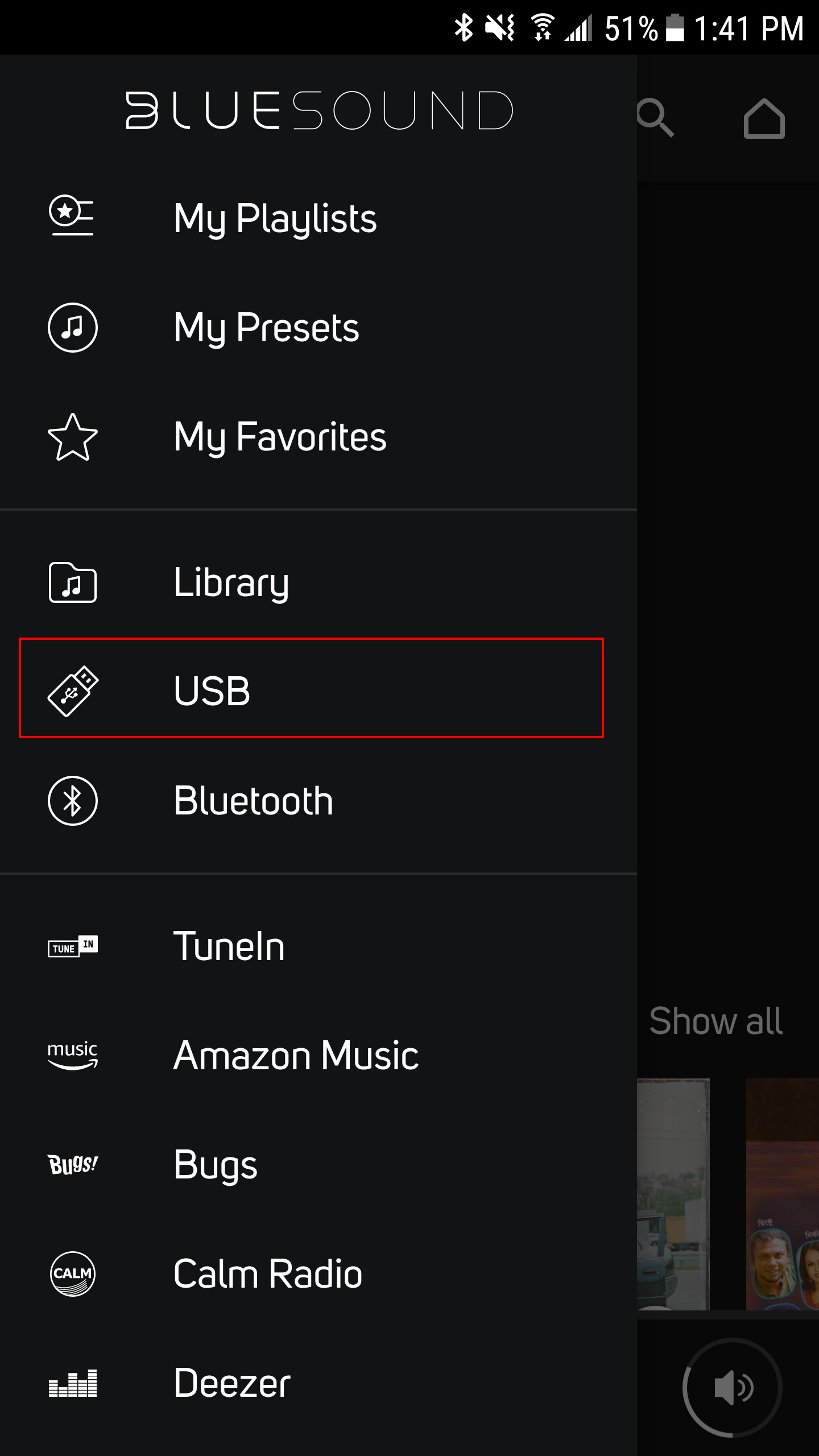 Depending on the size of your music library, the indexing process may take some time to complete. If you plan to make regular changes to this connected library, it may be best to configure this library as a NAS drive and connect it to your BluOS devices as a Network Share. For more information regarding network sharing, please see the article below.