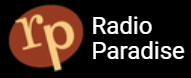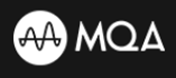 Radio Paradise can now stream MQA-encoded audio on all its four mix channels utilizing high-resolution 24-bit masters (when available), exclusively on BluOS. This marks the first time an internet radio station will carry MQA-encoded content.
Radio Paradise is still commercial-free and listener supported! You can skip songs and even listen to a catered stream of songs.
BluOS is the first multi-room ecosystem to support MQA. MQA recreates every detail of the original recording, as explained in How MQA works.
Premium subscriptions and accounts are not required.
For more information, refer to Radio Paradise – Advanced features.
Note
MQA unfold for Radio Paradise is done exclusively by the BluOS Player and cannot be passed to an external DAC.