BLS-KB19-719
By connecting your TV or another video source to your BluOS device through analog, optical or HDMI inputs you can listen to your favorite shows or movies through your BluOS system. Grouping multiple BluOS devices from one of these inputs can require an abundance of network traffic to ensure your audio is staying in sync over your network with the original video source. To help with this we have introduced A/V mode to the BluOS app which creates a short and unintrusive buffer to your audio to ensure your BluOS system stays in sync with your video even with slower or cluttered networks.
This setting can be found by opening the BluOS app, selecting the player you have this input connected to then going to Settings > Player > Customize Sources. From here you can then select each of your inputs individually to make adjustments to this setting for a specific input source.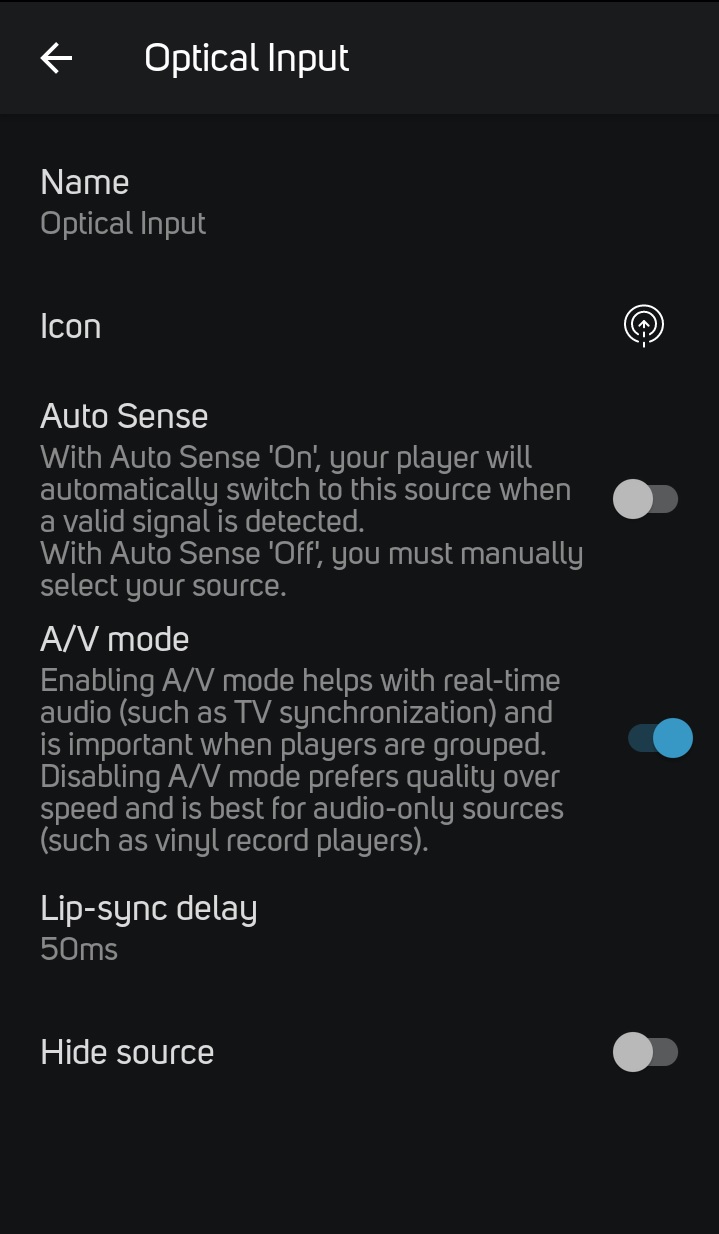 A/V Mode Enabled (On)
With A/V Mode enabled on your input source, the BluOS app will automatically adjust the audio delay to keep your grouped BluOS devices in sync with the video source connected. Using the Lip-sync delay slider below the A/V Mode setting you can manually adjust the lower end of this delay to better suit the speed of your network.
A/V Mode Disabled (Off)
When your BluOS device is connected to an audio source without video, such as a turntable or CD player, the A/V Mode setting should be disabled.