Front Row is an audio setting for the Pulse 2i and Pulse Mini 2i that was created to simulate some of the effects of placing yourself in the front row of a live music experience. The resulting audio performance shares several characteristics with the equalization premise of loudness compensation.
Front Row is an On/Off toggle and is accessed through the Audio Settings menu by going to Settings > Player > Audio in the BluOS app. When enabled, the Player's audio profile is affected using a mixture of DSP settings and EQ. In general, you should hear a fuller sound in the low end (<60Hz) and more air and spaciousness in the high end (>5kHz). You should also notice more forwardness in the dialog region (~3kHz), as sitting in the front row of a live music performance typically results in a slight dialog boost. All of these EQ adjustments will be most noticeable at low-to-medium volumes.
The Front Row setting will tailor most of the audio settings on your player to provide this live listening experience. As a result, with Front Row enabled most other audio settings such as Wide Mode and Deep Bass can not be configured.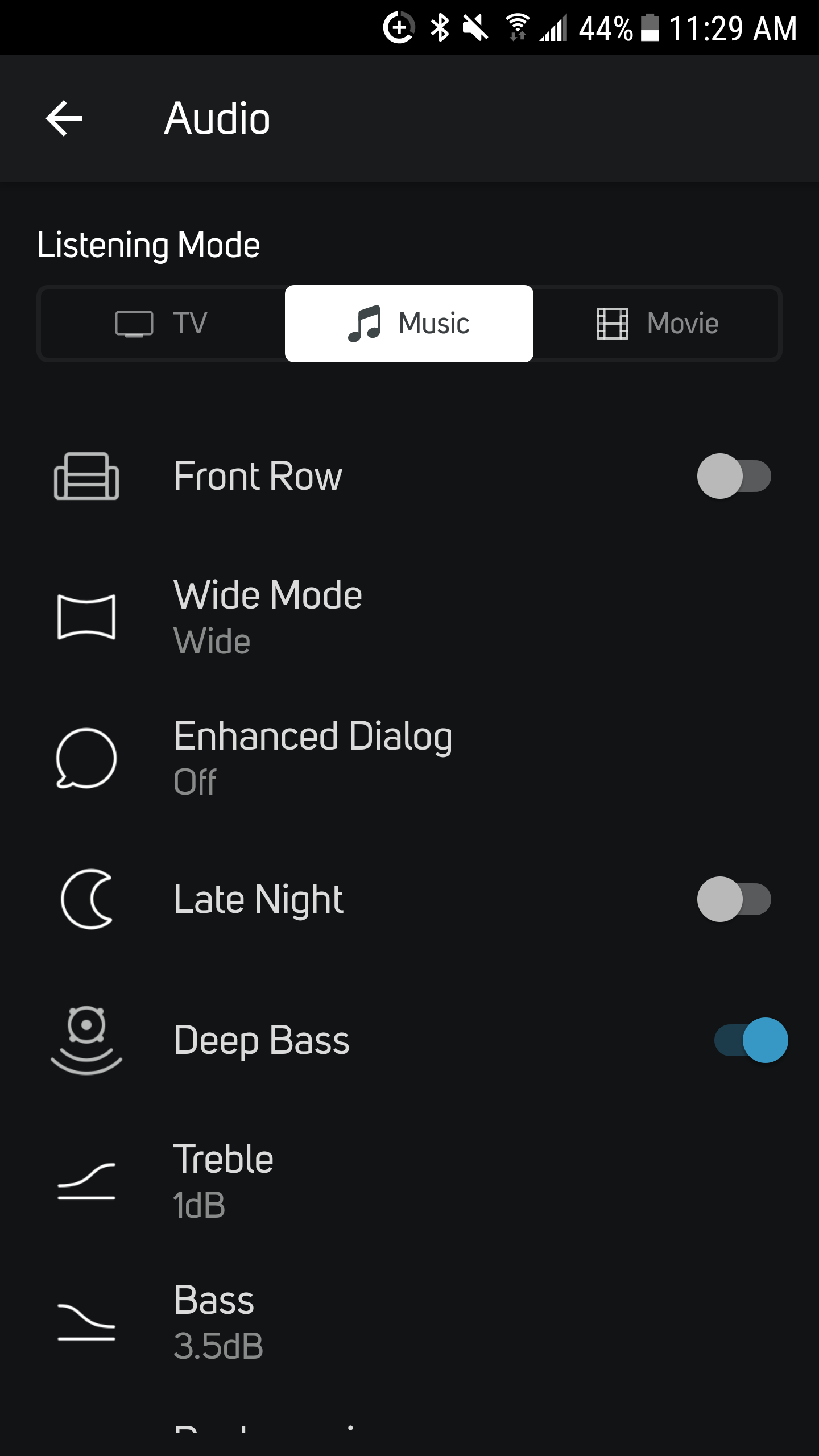 Some suggested usages for Front Row mode are as follows:
A party setting, where your Pulse 2i or Pulse Mini 2i is used for background music and competing with many other noise sources.
To compensate for certain speaker placements in the home, where boosts in the described frequency ranges might be desired.