By connecting an Analog or Optical cable to an available input of your BluOS device, you will be able to control the volume of this input directly through the BluOS app. Once connected, this input will appear as an available source on the left side of the BluOS app.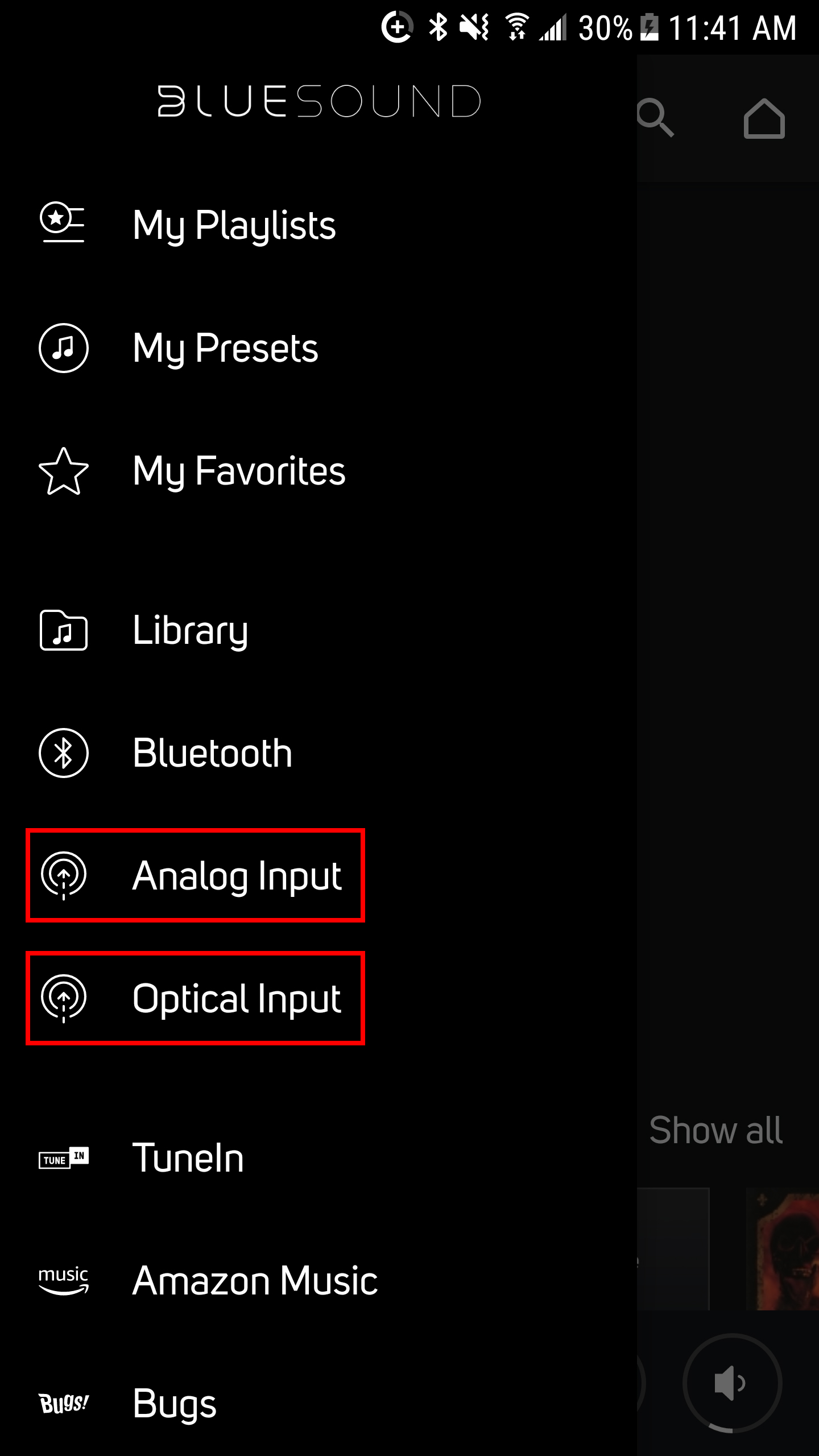 Grouping Using an External Input
When connecting an External Input to your BluOS device, it will only be available as a source on the BluOS device physically connected to this input. To have this input play to grouped players, you will need to ensure the player with the connected input is acting as the primary player of the group. Whichever player is first selected when creating a group will act as the primary player. To do this, open the player drawer by selecting the house-shaped icon in the BluOS app, select the player with the connected input, then tap the + icon next to the players you would like to group with this source.
*Players using a BluOS MDC or upgrade kit will not be able to play connected inputs to grouped players