BLS-KB14-Z04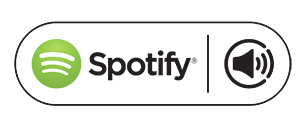 Spotify subscribers can access millions of songs from anywhere in the home using Spotify Connect and BluOS. It can be easily controlled using the BluOS Controller and Spotify Apps.
All BluOS Players now support both Spotify Free and Premium accounts. For more information refer to our Help Center article.
You can visit www.spotify.com to create a Spotify account (premium options available).
To Spotify Connect BluOS Players, perform the following steps:
Note: Ensure that the Spotify App (mobile/computer) is on the same WiFi network as the BluOS Players.
In the Spotify App, play the required audio track.
Select Spotify Connect

and select the required BluOS Player to play the audio track.
To Group BluOS Players for multiroom playback of Spotify streams, refer to our Help Center article.
To disconnect the BluOS Player from Spotify Connect, perform the following steps:
In the BluOS Controller App, select Player Drawer and select the BluOS Player connected to another Spotify Account.
In the left Navigation Drawer, select Music Services. The Music Services screen is displayed.
Select Spotify from the list. The Spotify music service screen is displayed.
Select Logout

.
Notes
The Spotify Icon in the Music Services menu of the BluOS Controller App is a shortcut to the Spotify App installation from Spotify.com (Windows/macOS), App Store(iOS), and Google Play (Android).
Spotify does not require configuration in BluOS Controller App.
A Spotify Icon appears in the Navigation Drawer of any BluOS Player that has been used as a Spotify Connect device. Selecting this icon resumes the currently paused stream or playlist in the connected Spotify account.