The Bluesound RC1 will allow you to control your music without the BluOS app. The RC1 comes pre-programmed for Bluesound players and requires no configuration out of the box.
Setup
To set up the RC1, remove the back panel of the remote using a nail or coin, and insert the two 3V batteries included with the remote. Once the batteries are inserted, you can simply point the RC1 at your Bluesound player to start controlling your music.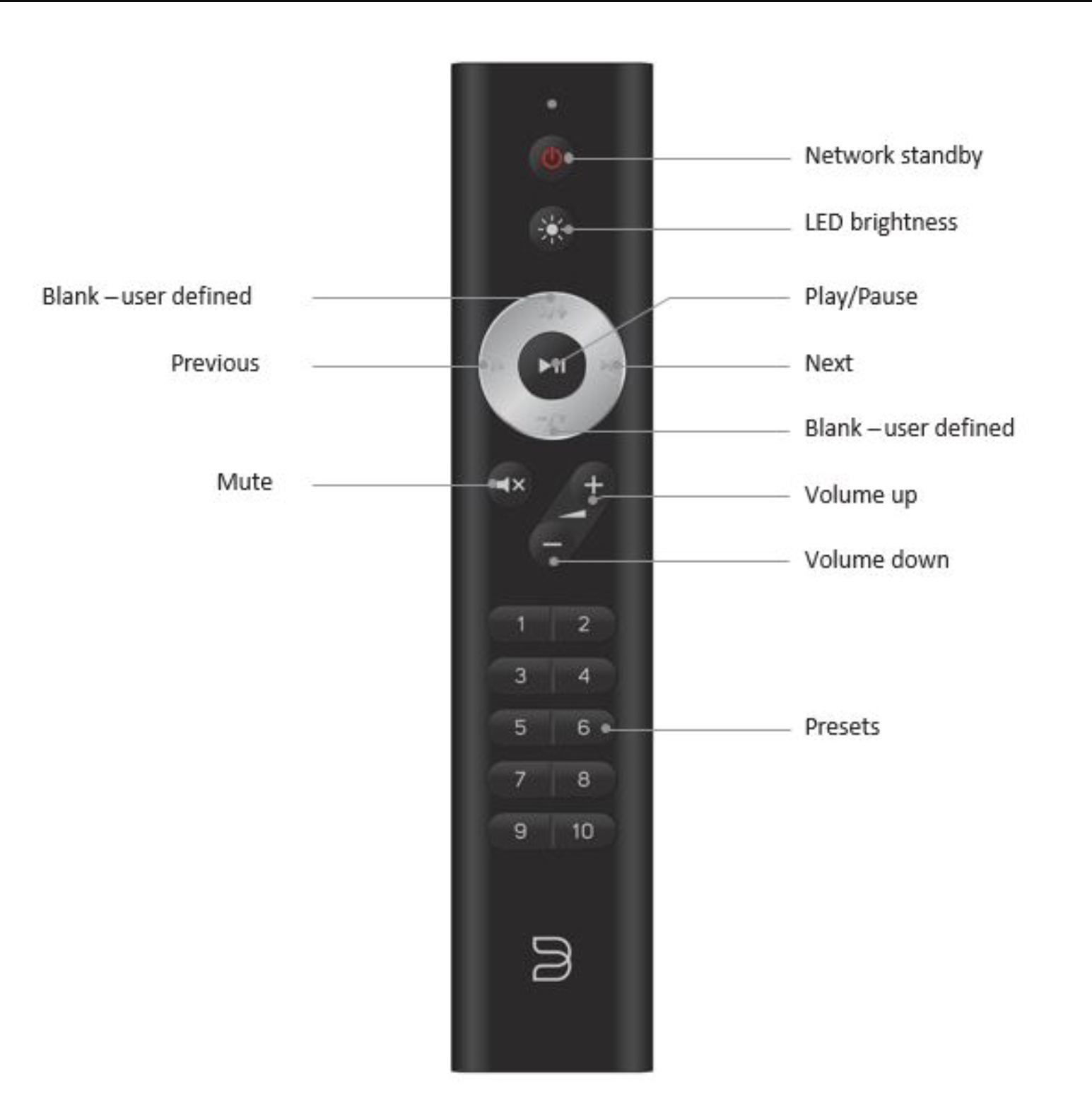 Presets
With the preset buttons on the RC1 you can switch between your presets 1 to 10 quickly without opening the BluOS app. For more information regarding creating presets, please see the article below.
Programming
On the RC1 both up and down on the navigation dial are programmable and are not previously assigned commands. You can assign your own commands to these buttons using the BluOS app. For more information please see the article below.
Changing Channels
If you are using multiple Bluesound players in your home environment which you would like to control with your RC1, you can change the channel the remote uses to prevent unintended commands from being sent to one of your players. To ensure your RC1 works correctly with your player, you will need to have both configured for the same channel.
Changing the Channel on your RC1
To change the channel on your RC1 remote, hold both the Network Standby button and the preset button corresponding with the channel you would like to use for 10 seconds until the LED at the top of your RC1 flashes green. The RC1 can be programmed from channel 0 to channel 7. To change to channel 0, hold both Network Standby and preset 10.
Changing the Channel on your BluOS Player
To change the channel being used by your BluOS player, open the BluOS app, select the player you would like to configure the channel of, then go to Settings > Player > IR Remote > BluOS Remote. From here you will see an option for IR Channel where you can configure your player from channel 0 to channel 7.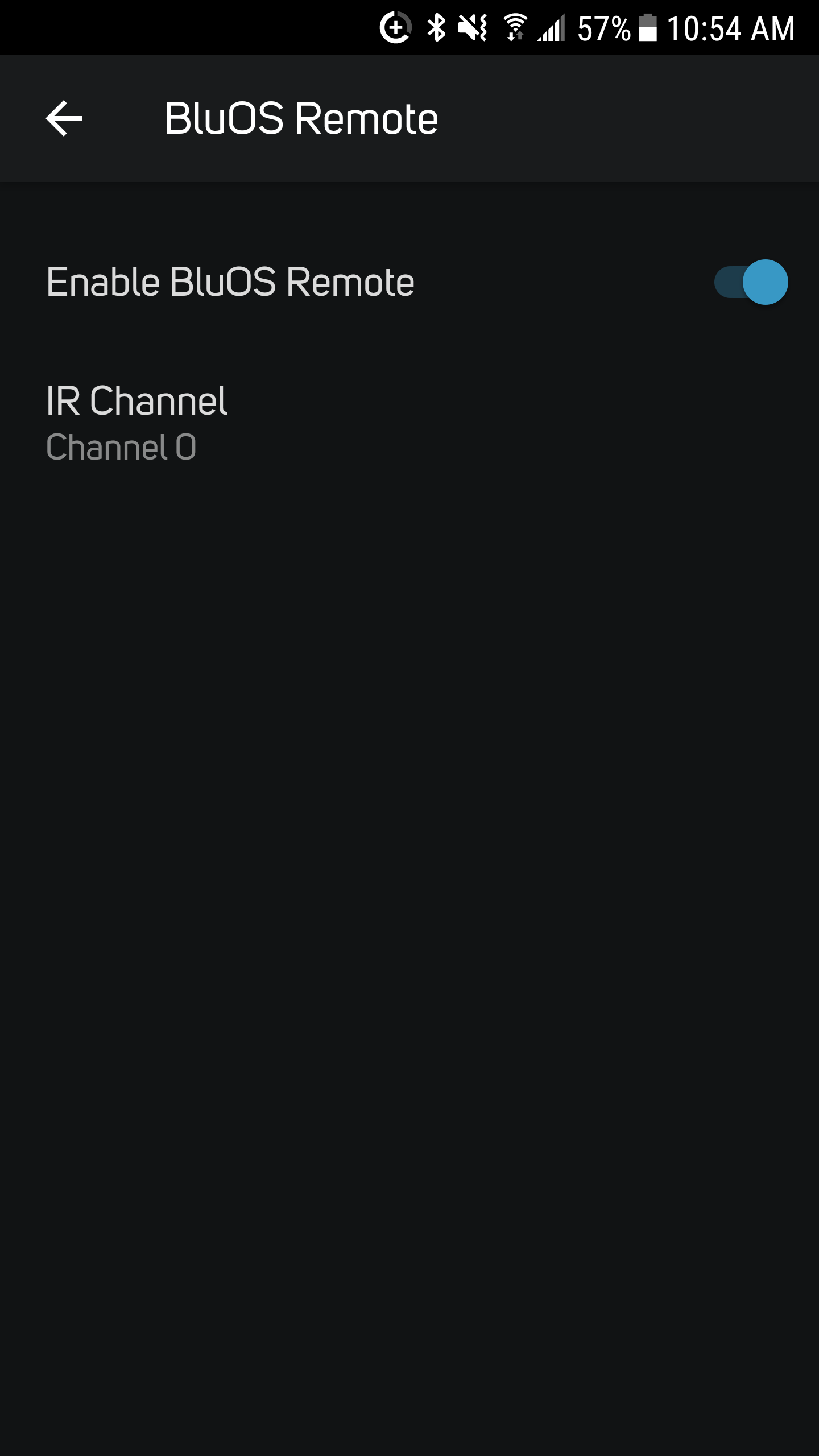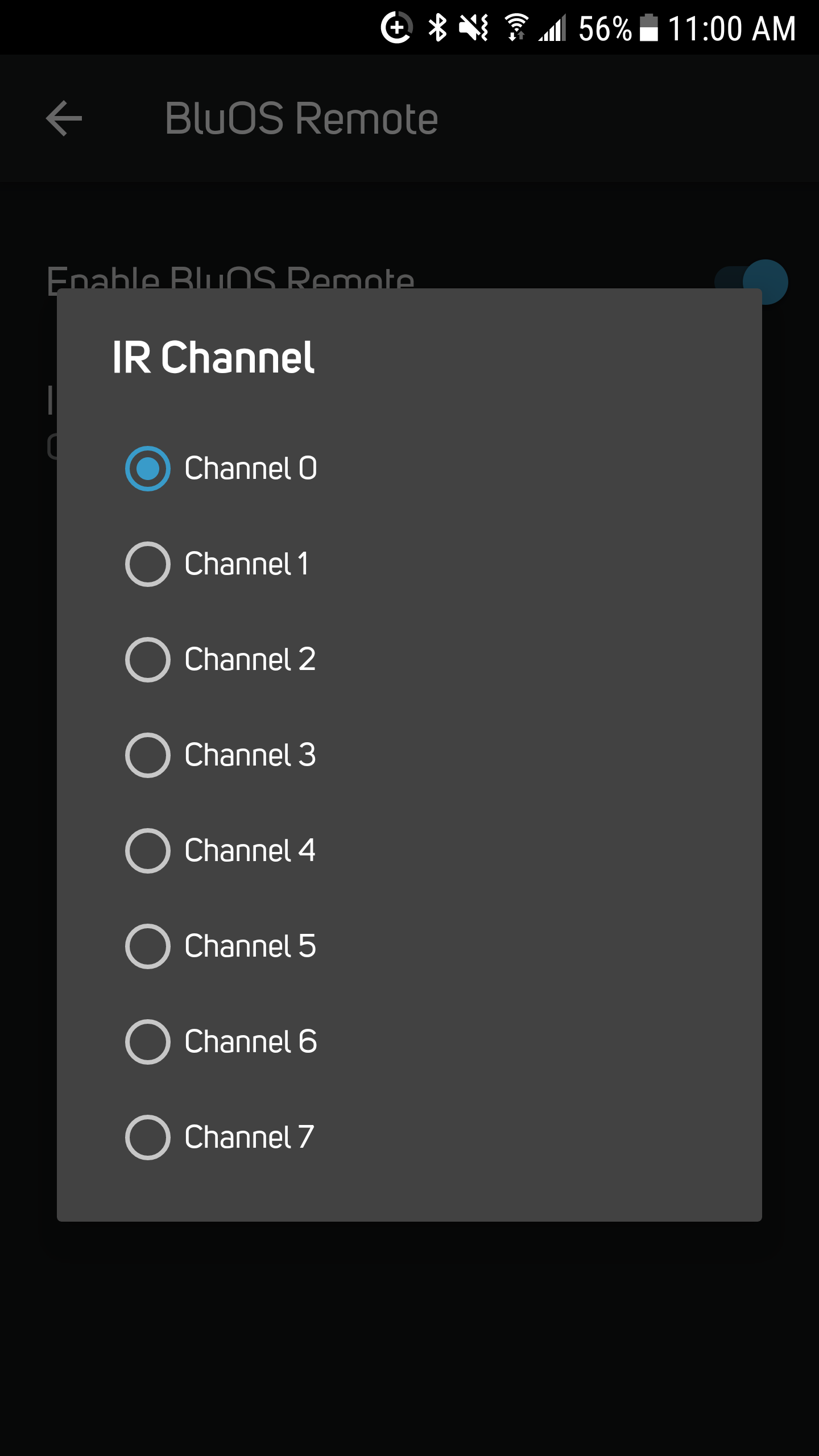 *The RC1 is not compatible with Generation 1 Bluesound players due to hardware limitations